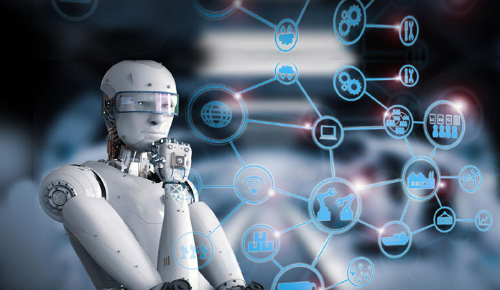 Olsen Breet
August 4, 2021
The latest use of technology has gone so far that financial services have become quite handy. On that note, technology has brought the newest service which works efficiently even in finance management.
Due to managing finance while people look for financial advisors, then the contribution of Robo advisors is entirely commendable.
Days have gone by while human beings were the only option for managing finance. Instead, a new technology-driven service has been derived, which offers accurate financial decisions. Don't worry about the charges, as you can easily apply for loans online within 15 minutes to get benefits of a Robo financial advisor.
What is Robo advisor?
Robo advisor is more like financial assistance than a robot. If you are thinking about whether it will predict exactly appropriately or not, then you are walking a bit slow.
Actually, there is no exception of Robo advisor because of its efficiency in financial planning.
It has proved that many people find exceptionally high returns after using robotic mediums for investment. This is because of its accurate prediction. This smart financial advisor not only just predicts but also analyse the market risk.
Being a robot, financial calculation is relatively easy. On the other hand, a person can easily invest the right amount of money due to accurate calculation. There is no question of approximate return. Instead, the Robo advisor can calculate the exact amount of return.
Effective usage of Robo Advisor to manage finance
According to a recent survey, it has noticed that almost 40% of new financial advising companies are enabling the Robo Advisor facility. In the UK it has become quite popular.
People are only eager to book an appointment with that financial advising company that offers Robo advisor. The sudden shift from a human, financial advisor to a smart one has definitely some stable reasons.
Ease of asset classification
While asset allocation seems quite difficult for people, it is not that hard for a Robo advisor. All you need to do is understand your need. Based on that need factor, this smart financial advisor will allocate your fund in different asset classes.
Risk is a prevalent factor in investment. Every investor is bound to take atleast some quantity of risk. You can hardly avoid risk factors from your investment plan.
While a human financial advisor most of the time failed to analyse the risk associated with the investment, Robo will not make any mistake.
By analysing the risk-bearing level, a Robo advisor will start allocating assets.
If you think that rebalancing is not possible with Robo advisor, then you are wrong. Moreover, they are so efficient that they will understand the need for rebalancing before you. It monitors all along the investment period.
As a result, whenever it finds any scope of rebalancing and shuffle, it immediately performs this.
Best for retirement investment
Every gadget has its own speciality. This Robo advisor also has its specialised area. Generally, people are always in search of a retirement plan. In that case, Robo advisors are able to find out the best suitable financial plan for you.
Indeed, it has a good many benefits which make it popular in the market. Among others, one of the most notable ones is assured return.
As these financial advisors never fail to analyse accurately, there is no chance of low return or zero return. They always look for those AMCs which offer the highest return.
Limitations of Robo Advisor in managing finance
Unlike any other thing, it also has some limitations due to which many people like to avoid this technology in financial matters. Some of them include,
Unable to offer a comprehensive plan
It is efficient only for beginners. Yes, on that note, if you have a high net worth already and want to work on it, then Robo advisor is not perfect for you. It fails to offer a comprehensive financial plan.
To manage such a huge net worth, there is a need for a human financial advisor who will monitor and rebalance each share. Besides, you may want to interchange between existing shares, which is also impossible for Robo advisors.
Unable to compete within the financial market
Sometimes investors would like to invest money for debt consolidation. On that note, they apply debt consolidation loans for bad credit from the direct lenders of UK. This is not a bad practice, but there is no assurance of getting into the competition of the financial market.
Robo advisor chooses shares randomly as per its calculation, so it may select those assets that cannot compete within the market. In that case, it will be a loss of investment.
Although we all would like to earn huge profits during investment, one should remember that a financial advisor is not everything. It is all about your nature of expenses which decides the financial goals.