There is no exception that it may seem quite barren just after the festive season when we look at our wallet. In such a condition, no other expression comes out instead of a sound of despair. Perhaps you are thinking then what to do during the festive season so that I can avoid such expression.
Indeed, you can easily manage expenditure during festival days through some ways. If you are able to do better expense management during the festive season, then it will hardly bother you at the end of the month. Moreover, by spending less during the festive season, you may be easily able to save money, and if there is any necessity, it will become easy for you to cope with that unplanned expense.
Although a person saves money throughout the entire year, he begins to spend money without any calculation during the festive season. As a result, his entire saved fund comes into zero after a festival. When it is entirely unpredictable when and how an emergency will occur, if a person remains in zero savings, it is a hint of an impending economic crisis.
If you do not want to face such a condition, then always try to plan all your cause of expenses and save money. Therefore, here we will discuss those tips that will help save funds even during the festive season.
Fix a budget
Whether it is Christmas Eve or New Year's Eve, the late-night party is the most desirable way to celebrate the eve. During a late-night party indeed, there will be some expenses for which you must spend a good amount of money. It is not necessary to skip the late-night party and sit at home alone. Instead, plan a budget.
Suppose you are able to plan a budget for those festive days. In that case, even if you enjoy late-night parties and outings, there is less chance of facing a financial crisis post-festival – for instance, boundary your total expenditure within 50 Euro for each day.
Do not forget about emergency fund
Perhaps you may forget about the emergency fund and start spending money out of that preserved amount. Instead of breaking emergency funds for enjoying the festive season, it is better to save extra money. This is because it is difficult to foretell that when and how any emergency takes place. To cope up with expenses and only an emergency fund can help you.
Charge your phone in free charging centres
If you are partying hard, then most commonly, your phone's battery may die. By assuming that condition, some people used to purchase a power bank. While buying such gadgets will be an extra expense, you can quickly minimise that expense.
Instead of buying a power bank, try to use those free charging stations where you need not pay a single pound. You may easily save money.
Make sure your wallet is at safe place
Although it is entirely unexpected, it happens pretty frequently, i.e. theft of a wallet. During Christmas people used to walk along decorated colourful streets to enjoy the flavour of the festival. The huge mob is very common on those roads. Many burglars used to take that scope of theft during the festival.
Loss of money and even the theft of a complete wallet is very common during those days. If you do not want to face a sudden financial crisis, then try to keep the wallet in a safe place. You may carry the wallet within the grip of your hand or may use a wallet bag that is easy to bind around your waist.
It is useless to spend on special telecast on festival day
You need to prioritise between important and unimportant ones. If there arises any special occasion during the festive season, such as a kid's birthday or your anniversary, it is a must to overspend. But purchasing membership to witness a special telecast on the festival day is completely ridiculous.
Even if you spend extra on your membership for viewing an exceptional festive performance of your favourite actor, you may not get the chance to see it. Therefore, again it will create a possibility of a financial crisis. However, you may apply for easy loans to drive out any financial crisis.
Instead of cards shifting to cash
Basically, people have the habit of swiping cards instead of cash. Now it has disadvantages. When you are swiping cards instead of paying cash, you are not able to see how much balance prevails within the account. On the other hand, when you pay a particular amount of money in cash after purchasing goods, you can track how much is left within the wallet.
Only when you know there is a low amount of money within the wallet can you only start spending less.
Plan you special holiday trip early
When you know that you will go on a holiday trip, why don't you begin a bit early? You may not get a long holiday due to the huge workload. Only during the festive season, it becomes possible. So, while you want to go on a holiday trip during the festive season, it is better to plan the trip a bit early.
The only reason behind it is that during the holiday season, the price of accommodation and air tickets usually become higher. Therefore, if you book hotels and even transport tickets, it will become a reason for extra expenses. On the other hand, if you book the hotel early or buy tickets prior to the festive season, it may give you a chance to save money.
Go for a shared ride
Instead of booking a single car for your own use, renting a car on share is always better. It will help to save money a lot. Usually, people like to rent cars for enjoying night outs during the festive season. If you have family, then the situation is different. However, if you are still a bachelor and do not have any family yet, try to book a car for rent.
Invite your friends to join you and share the rental fees. It will drive out the tension of extra expense. Even after enjoying a night out during the festive season, try to save money by including your friends in a shared ride.
Check out the restrictions on alcohol consumption
In European countries, sometimes alcohol consumption becomes an act of restriction so that people will not cross the line of decency. You may want to become fully intoxicated but do it is only possible when you are at home. Going out of the house if you wish to drink a lot then it may cost you highly. Especially if you are driving, then drinking is entirely not allowed.
So, before you stock in bottles of wine, try to ensure that you are not crossing the consumption limit. Indeed, you do not want to ruin the mood of the party by paying fines to cops. On the other, paying an extra fine will cost you additional expenses.
Benefits of saving money during the festive season
There are ample benefits you may enjoy if you are able to save money instead of overspending. Some of these include,
Reduces the worry of arranging emergency funds during the moment of crisis.
It will offer a person financial stability even if he loses his job suddenly.
One needs not take extra worry while planning a foreign trip during the festive season.
It helps to secure children's education in future.
It offers a person financial stability where there is a necessity of down payment while purchasing a special decorative item. However, one can take short term loans for Christmas time which comes with a minimal interest rate.
So, these are some unlimited benefits for which one must save money even during festival.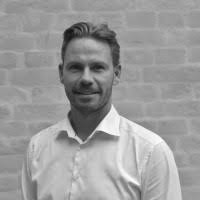 Olsen Breet is our in-house Financial Expert at EasyPolicyLoans, with more than a decade of writing for various finance companies in the UK. He has got this knack for turning even the trickiest money matters into something we can get our heads around. Before he started sharing his wisdom here, Olsen was playing with big numbers and advising on loans at a bank. He graduated from University of Glasgow, grabbing a finance degree before jumping into the deep end of the financial pool. Olsen's our go-to guy for making sense of market trends and is always ahead of the curve.