They say loans are great when they come at a cheap rate. That's understandable. As a direct lender, we have been trying our best to keep rates as low as possible. After all, our services are for our borrowers. We want to keep them comfortable from the beginning of the application till the process of writing the loan off. Of course, we will pay attention to designing a cost-effective loan.
However, an interest rate (fixed or floating) cannot determine the quality and purpose of a loan alone, can it? We have seen many borrowers come to us or approach us looking for a low-interest rate and then considering other factors. As lenders, we know borrowers are people or businesses, and they have jobs to finish and things to take care of. It is not easy to learn about a loan in a snap.
To help you, we considered penning this post down so that they can have a clear idea of what loan product they need to choose based on their other qualities except interest rates. We have chosen to talk about long-term land for this post.
What Are the Long-Term Loans?
Plainly speaking, a long-term loan has a longer-term length. You can take the loan over an extended period. You, therefore, earn the freedom to pay more comfortably. The term length allows room for you to spread your repayment into instalments, aiding you to repay the money. In this way, you may not miss an instalment as well.
Long-term loans are distinctly characterised by their term length. While many may argue over the benefits of a long-term length compared to a short-term loan, we have seen borrowers take out long-term loans in the eventual phase. The reason for that might be it keeps them more organised at repayment and managing the debt effectively in the overall sense.
That said, we have focused on making our long-term loans widely available for all sorts of borrowers. You can take out a long-term loan for emergency matters (such as medical expenses) or consider taking one out to fund your startup. You get bad credit long-term loans, and that too without being worried about collateral or a guarantor. We just wanted to increase the potential of the long-term loan. However, you must be sure if you are going to need it or not. 
Features of the Long-Term Loans We Offer
When you are thinking of a long-term loan, then we might tell you that we designed it to be as friendly as a loan product should be. Although the word 'long-term' is presented with it, we have not made it an expensive loan. A few of its features include:
You can take out money anywhere from £1,000 to £50,000 as a long-term loan.
Yes, it is a longer-term length. But you can start with a shorter-term length of 3 months only. If you literally want it to go fully long-term, then we can allow you from up to 60 months or 5 years.
Consider this long-term loan to have the benefits of short-term loans with low interest and secured loans with a longer term length. You get a low-interest rate. Yet you can pay over a longer time span.
We do not charge any extra fees for offering a long-term loan with these facilities mentioned.
Now that you have known the features of these loans, half the job of understanding it is done. A little more insight into these loans can help you decide on applying for a quote.
When Do You Need a Long-Term Loan?
There are multiple factors to consider for taking out a long-term loan. You may need to take a look at your personal finances with deep attention. Whether you are borrowing money for business or for individual needs, your ideas on the definition of this loan can help you make the right decision. As lenders, we might help you out with a few points:
Take out a Long-Term Loan If You Have Low Income
This might sound a little odd. Aren't you supposed to take out a short-term loan when you are not earning enough? Well, you can when you are sure of your personal repayment policy that you share with your lender. However, you might need to borrow wisely when you are earning little. Long-term loans can help.
This lengthy term of the loans can help you make repayments comfortably. Although we provide easy rates, the stretched-out repayment period will help make the instalments even smaller. It will help you make repayments timely and comfortable. Since you won't be missing your repayments, you can also avoid poor credit.
Do You Need a Fixed Interest Rate?
Borrowers from all walks of life are separated into two categories in this regard. Those who can keep on being financially playful can take out a loan at floating interest rates. The more reserved and stable folks cannot. If you are more organised with your money and have limited funds, a long-term loan might be good for you, considering the fixed interest.
You Need to Make a Larger Investment
What if you have to buy a car for yourself on short notice? What if there is a large business investment waiting for your approval? You cannot manage the money because you probably have low funds.
In situations like these, we need immediate action. Long-term loans can do that. You can make your funding decisions faster and worry about repaying later. The lengthy-term length can keep you relaxed.
You May Consider This Loan in Emergencies
For emergency needs, you will have to make quick decisions. Here is where you can frown at long-term loans. Are they fast? Well, they are because they do not have a complicated lending process. If you sign up with us for an emergency loan in a bad credit situation, we will ask you to take out long-term unsecured loans for bad credit people with no guarantor. This way, you might apply faster and find the money in 24 hours. You can then use the loan for the following:
Paying emergency medical bills or other medical costs
Managing cash flow issues quickly
Helping someone in need
Funding your wedding ceremony
Solving any financial problems or such as a financial crisis
To Conclude We are always open to talking to you about your borrowing needs. Reach us over the phone. You can also message us. Let us know your problems openly. We can promise we will try our best to help you.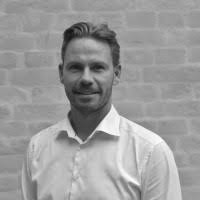 Olsen Breet is our in-house Financial Expert at EasyPolicyLoans, with more than a decade of writing for various finance companies in the UK. He has got this knack for turning even the trickiest money matters into something we can get our heads around. Before he started sharing his wisdom here, Olsen was playing with big numbers and advising on loans at a bank. He graduated from University of Glasgow, grabbing a finance degree before jumping into the deep end of the financial pool. Olsen's our go-to guy for making sense of market trends and is always ahead of the curve.