Getting married?
Really?
Well, if that is true…then let us congratulate you (that sounds a bit poetic, though).
Marriage is the gateway to a life you always have expected. But it is also true that marriage has its expenses. Getting married to the person of your dream and living the happiest life you have waited for such a long time isn't going to be your plan anymore. It is going to be your reality.
But the reality doesn't come for free.
Like other major life plans, marriage is going to be expensive if you make it that way.
At least that's what Ryan and Charlotte have thought.
Paying a visit to the just married couple in their wee apartment in London, we have secured some vital advice for marriage investment that every lovebird should know.
"We wanted a grand marriage…who wouldn't…but a normal wedding in the UK costs around 6,275 pounds to at the least 30,000 pounds. And that wasn't what we wanted. We have required something grand at around 10,000 pounds, for which taking a loan has been the best option to finance the event. Although Ryan was about to use his savings account, a quick 15-minute personal loan helped us out just fine, and we are married," she ended her statement by looking at Ryan in the most peaceful gaze.
But they took care of a few other things too.
And you are going to know these management tips in this blog:
How to fund your marriage smartly
To manage your wedding in the most efficient manner, you need to get a hike in earnings.
And that is not always easy.
However, more than that, you will require an additional thing called smart financing, in which you need to identify the cash flow that will eventually take place in the grand day and think what changes you might bring in to make it successful (FINANCIALLY).
Even if you search for a 15-minute loan for everyone or think of borrowing money from a close friend, it might not help you with everything.
So, you must be wise.
Here is how you can be so.
Get a part-time job
Start saving by cutting down on expenses
Take a loan
Get married and keep it simple
These are the most practical ways you might get your marriage over at a lot less expensive than what you have calculated.
Let's learn about them.
Get some help by starting a part-time job
There are many ways to do so.
When your full-time job doesn't pay you enough (or even if it does), you need to understand that marriage means an extra burden, and there are expenses that you need to bear at a random pace to supply the event with the fun needs.
Although marriages in the UK aren't that costly, the expenses you will calculate will not be very easy to pay from your own wallet or savings.
The best idea here is to get some extra money with a part-time job.
The idea here is that most of the expense that will be required in your marriage is not supposed to affect, in anyways, your primary income.
Consider the part-time income as a source by which you will finance your marriage.
Are you too busy to start a part-time income from the office?
While that can still be done with good time management tips, you can still work online. Start freelancing or work in a remote job.
There are many websites like Fiverr, Upwork etc., where you would get decent jobs based on your chosen role.
You may also start vlogging professionally with a company to generate revenues.
Many sell products. If you are good with photography or videography, or graphic design, you can also put your work online for a price and sell them on websites like Etsy.
No more ideas in mind? Well, start tutoring kids on a subject that you have liked since your childhood.
And yes, this can also be done online.
Try taking out a loan
Too much hassle?
Then clear the clutter and take out a fast, 15-minute loan for everyone from a professional lender.
And the reason for that?
If you already have previous debts to manage, or if you're worried about the bad credit history you have in mind, then it is true that you won't be efficient in saving money…
…even if you want it honestly and like no one else.
Taking out a loan makes you more organised to pay the expenses of marriage. You know that you can pay the loan back with a monthly instalment rate, and what's more beneficial is that you and your spouse can agree about the repayment deal together.
Don't you forget that marriage increases your strength?
So, look for a professional lender online and take out a quick marriage or personal loan. These loans do not take any asset or secure it against the amount (such as a mortgage).
These loans do not need much paperwork to be processed, and you can get the money delivered to your account in just a few minutes.
In addition, personal loans in the UK aren't that high for the monthly instalment. Interest rates are low, and extended repayment duration adds more comfort to your monthly instalment expenses.
Isn't that helpful?
Cut down on regular expenses
One good thing for managing your wedding finance is to save the money you spend and then save it.
To make this process more organised, you simply need to start a savings account in a bank or your home only for marriage.
If you're working freelance or part-time for earning some extra cash for your marriage, then save the money there.
Now, it is time to cut down the expenses.
You need to understand that you're doing this for a short period only…
You can again get to enjoy the facilities you will cut back right after you get married.
Are you a super web series streaming service fan? Are you a person who cannot go to sleep not listening to podcasts?
Well, some platforms offer such services freely.
Don't get us wrong. Probably you would not get the exact type of content you are looking for. But, you might get identical content that might 'get the job done.
The UK cab services or the car rental services are just as affordable as you want them to be. Stop using your own car and spending money on fuel. Try renting a cab for a few days to the office.
Or just do your work in the 'work from home mode.
Try to eat at home and skip the 'takeaway temptation'. It truly saves a lot of cash in your pockets.
Get married but keep it simple
You're getting married.
You don't need to make it like a celebrity marriage or an event to be aired on the BBC.
Well, that's certainly not a bad idea. If you have the financial support to do that, why wouldn't you have it done?
But you can still have a GOOD marriage even if it is not GRAND.
Booking a cheaper marriage venue, keeping the menu simple, adding simplicity to the decoration, and cancelling things that are just 'trending' can help you save expenses.
Recruit professionals in different fields but do not invite a lot of them.
For example, two marriage photographers and a videographer would do just great to record the moments. You don't need a whole studio of pros to help you out with that.
Event management?
Settle for the newer brands.
If you're hiring an already 'very busy and famous' event management brand, then you might lose some extra cash because the premium service they're going to offer you can be a little bit expensive than what you have in mind.
Don't go for that. Look for small businesses. Hire a brand that is a newcomer in the market. Talk to your buddies or colleagues about references.
Research on the Internet and focus on your goal. And that can be done by comparing EACH AND EVERY service offers and prices to find the most affordable one.
Invest time in doing this. And don't give up. Eventually, you would get the exact kind of services you look for at the rate you want to pay.
To conclude
To be honest, marriage expenses is just a challenge like many, which we face later in life.
As Ryan and Charlotte told us, a particular solution for a specific problem always exists in this world.
Just like the unemployed or the bad credit sufferers have a loan for the unemployed with bad credit to help them meet their needs, a couple has the option for marriage loans in the form of personal loans to help them get married in the way they want to.
Plus, if you're okay with cutting down expenses and making some extra money to get your marriage back up, who is stopping you?
Was it enough to help you with funding your marriage?
Or do you need more ideas?
Let us know in the comments below.
And don't forget to enjoy your wedding!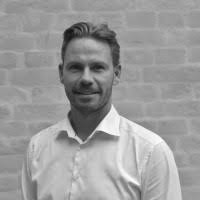 Olsen Breet is our in-house Financial Expert at EasyPolicyLoans, with more than a decade of writing for various finance companies in the UK. He has got this knack for turning even the trickiest money matters into something we can get our heads around. Before he started sharing his wisdom here, Olsen was playing with big numbers and advising on loans at a bank. He graduated from University of Glasgow, grabbing a finance degree before jumping into the deep end of the financial pool. Olsen's our go-to guy for making sense of market trends and is always ahead of the curve.