You have done a great job if you have put your back into closing the deal of a product – especially of an expensive one.
All effort you put in cultivating the relationship with your customer finally paid you off – that is seriously a fantastic feeling – but sometimes the relationship with your customer begins to crumble when they have a second thought about your product that makes them regret the purchase and they decide to take it back.
Dealing with buyer's remorse can be a significant challenge for you. Note that it is not just about an expensive product because a buyer can regret small purchases. It is about the user experience.
The customer wants value, and when they realize what they are getting enough of it, they feel remorseful. As a marketer, your purpose should be providing value to your audience, and if they do not get value, they will undoubtedly leave you and go to your competitors.
A rule of thumb says that you should ensure that your users are trying to make a huge bang for their bucks. Whether it is a small purchase or a big one, make sure that you enhance their experience.
Tips for dealing with the buyer's remorse
Here are the ways to deal with it:
Buyers want to know that you value them. You are not just using them as a means to make money. It is not just about the value you deliver with your products but the way you cultivate your relationship with them.
You will have to make your users believe that you take care of your customers to start trusting you. They start looking at you like a brand. Make promises to your customers and make sure that you keep them.
Even if you are selling something at a high price, make them believe that this is worth investing in. Tell them how it is going to benefit them. Trust plays an essential role to prevent your buyer's remorse.
Tell them you will meet their expectations
When your users buy a product from you, you should right away explain to them what kind of benefits they are going to get from it. Of course, you would have done it already, and that is why they have bought your product, but you can again quote what they can expect from your product.
However, note that you should never give false hope. At the time of setting expectations, you should tell them what they can genuinely get from your product.
Never try to present your product as a magic wand. Of course, it is not going to make their lives problems free. Make genuine promises. Tell genuine features and benefits.
Otherwise, your users will set higher expectations, and when they find it failing to meet their expectations, they will decide to take it back.
For instance, if you are advertising your loan as 15 minute loans, you must clear that you will take 15 minutes to transfer funds to their bank account after the entire price.
Be grateful for their patronage
You must be thankful to your customers – after all, you cannot grow your business without them. Without clients, you cannot run. You may have said thank you many times, but that may not be enough.
You need to be a bit more professional to show gratitude toward your patrons. Once your customer has bought the product, you should send them a thank you email.
This will make your customers feel that you value them. You appreciate that they have bought from you, and you are grateful to them.
You do not need to make it a plain thank you letter. You should instead express how much you appreciate their decision of buying from you.
You orient your customers about how your products and services can help. When they finally decide to buy from you, you think that you do not need to support them as they know they have just to fill in their account details to place an order, but it is not the way you think.
Remember that your customer may need your help until the last stage. Make sure that you are always there so they can approach you.
Whether it is about making the payment or about the delivery of the ordered product, your customers may have many queries to be resolved.
Tell them how they can contact you. Make sure that you provide them with a couple of communication sources.
The bottom line
It can be quite challenging to deal with buyer remorse. You must identify the user behaviour, so you know when they feel like this to prevent it.
Hire a marketer who can better guide you. In case you do not have enough money to fund it, you should take out long term loans in the UK. The tips mentioned above can help you prevent buyer remorse.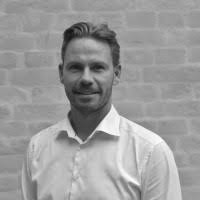 Olsen Breet is our in-house Financial Expert at EasyPolicyLoans, with more than a decade of writing for various finance companies in the UK. He has got this knack for turning even the trickiest money matters into something we can get our heads around. Before he started sharing his wisdom here, Olsen was playing with big numbers and advising on loans at a bank. He graduated from University of Glasgow, grabbing a finance degree before jumping into the deep end of the financial pool. Olsen's our go-to guy for making sense of market trends and is always ahead of the curve.