There is no exception that credit score is something that holds the entire impression of a borrower's borrowing history. If a person has repaid the loan amount perfectly then, their credit score will reflect it.
On the other hand, if a person failed to complete the repayment as per the desirable timespan, it will also be reflected in the credit score.
Basically, a credit score will work as a mark sheet of a borrower, which determines his capability. Just like a student's capability is measured as per the marks obtained in the mark sheet.
Therefore, money lenders always look at the credit score to judge the capability of a borrower.
Therefore, it is necessary to check your credit report within an interval to judge the capability himself. However, there are many other ways to increase credit score, like debt consolidation by taking loans even for bad credit in the UK. But before you do such a thing, let us know how to review the credit report.
How to review the credit report to analyse the credit score?
Although you cannot know about the credit report without having any reason to review it, the credit score agency will provide the report within 60 days if you request a letter. Perhaps you think that why should you review the credit report? Well, a credit report review will make the scenario clear to you.
It is full of all the debt taken by you at different times. The one and only reason for relying upon it while lending money are the details of debts. Actually, it is full of all the details of when and what amount is taken as a loan. Besides, if you have bounced any monthly instalments or not, all come under this particular report.
So, when you get a copy of the credit report, you will surely be able to see all of them. Now what you need is to review each debt amount properly. If you find any sign of bouncing repayment, then mark it. In this way, you need to turn the report page by page.
After that, you will be able to understand what flaws you performed during the repayment period. Now, a scorecard parameter defines the credit score bands. Therefore, if the credit score remains between 800-900, money lenders consider it a good one.
So, the purpose of reviewing credit scores is to make sure that your score comes under the parameter of good.
Compelling ways for the improvement of your low credit score
It is not very uncommon that credit scores may go down. You will be surprised to know that even if you did not borrow money ever, there is a scope to minimise credit score. It has been mentioned within the guidelines that people who did not borrow credit scores often found that their credit score is below 400.
However, here are some ways to revive the credit score while managing debt.
Control your expense habit through credit cards
The one effective way to enhance the credit score is by controlling the usage of credit cards. To cope up with advanced payment system credit card has become one of the effective modes of payment. It is hard to find out even one person who does not use a credit card.
This is the main reason for decreasing credit scores. While a person pays through a credit card, he needs not spend money at once instead. He can complete the payment without paying money. For this reason, it comforts our payment method.
But on the other hand, people increase the debt amount too. Increasing usage of debt amount will ultimately enhance the decrease in the credit score if repayment is not made on time. Therefore, we advise not to use credit cards only when it is necessary.
Try to utilise only 30% of the credit limit.
Whenever you get a credit card, the issuing authority will provide a particular amount of credit limit. This limit takes place because of providing a bar to the usage of the cardholder. Credit Bureau says that if a cardholder is using only 30% of his credit limit, it will ultimately increase the score.
Therefore, if you have no intention to use the existing credit card, then it is entirely wrong. Instead, use at least up to 30% of the credit limit.
Debt consolidation may help.
When it comes to the matter of increasing the credit score process of debt consolidation can always help. By borrowing small payday loans in the UK within 15 min, one can repay the entire existing debt amount. In this way, a borrower can enhance the credit score within a short period.
So, what are you waiting for? We suggest not waiting for more. Review the credit score and start to work on the improvement from today.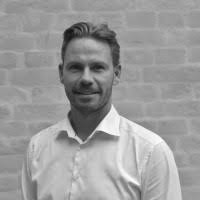 Olsen Breet is our in-house Financial Expert at EasyPolicyLoans, with more than a decade of writing for various finance companies in the UK. He has got this knack for turning even the trickiest money matters into something we can get our heads around. Before he started sharing his wisdom here, Olsen was playing with big numbers and advising on loans at a bank. He graduated from University of Glasgow, grabbing a finance degree before jumping into the deep end of the financial pool. Olsen's our go-to guy for making sense of market trends and is always ahead of the curve.