Are you in financial distress because of debts? If yes, and want to get rid of it, then stick to this blog. We have covered every aspect of debt consolidation, and we have provided some ways to cope up with it.
Let's have a look at it. 
What is debt consolidation? 
In every household of UK, debt has become a standard part. And, when one is suffering from multiple debts, then it becomes a tough task for them. Several people fail to manage it, and to cope up with that "Debt Consolidation" was formed.
In this, you can consolidate the multiple debts, or you can say merge all debts into one. Now, the question arises that how you can consolidate them? Read further to know how you can unite or combine all the liabilities.
Ways to consolidate debts
Specific ways can help you to consolidate all the debts.
1. Merge debt with loans 
It is the foremost way to manage the debts, and most of the people in the UK follow this. In this, you have to approach a direct lender who offers debt consolidation loans for bad credit people in the UK.
With such loans, you can gather all the debts, and consolidate them into one. In this way, you can pay all the borrowed money with a single interest rate. You can reduce the interest cost, and quickly repay the money with this method.
2. Consolidate with insurance policy 
The reason behind its second position is that not all financial advisors suggest taking aid with it. In this, you can easily borrow as per the need. The drawback of consolidating debt with the policy is that, if you fail to repay the money, then you may lose the leverage to get cash at the time of medical emergency.
The most vital part that you should remember is that the insurance firm will not introduce any payment if the loan is less than the cash value of the presented policy. So, keep memorizing all these things before taking assistance with insurance policy.
3. Break the retirement funds 
Many companies provide loans against retirement. It can help you fast as compare to the "insurance method". Though, in this, you may require the company's permission or approval.
In this method, you may face some problems that you must know before getting assistance with it.
Penalty: If you retire early before the retirement date or year, then the firm has the right to sue you. Or, they can detect some amount, and set penalties against you.
These are the three ways to consolidate debt. And, you must find that above three methods, debt consolidation with loans is the right choice. Due to some factors, like:
Less risky
Easily repayment
Flexible repayment policies
Boost credit score
Help you get rid of debt fast
Does not require any additional budgeting plan
Apart from these methods, you can manage the debts. But, there are certain disadvantages that you must know about it.
Limitation of Debt Consolidation 
 Most of the people think that debt consolidation is the ultimate goal to manage debt, BUT it is wrong. Debt consolidation is the only way through which you can shorten the distance between financial stability and multiple debts.
In this, you will get funds to merge them; it means you have to repay them as well. If you fail to pay them back, then it will introduce unnecessary debts. So, make sure that you make a plan and analyse the current financial situation. It will help you to get rid of debt consolidation fast, and aid to stay away from financial assistance. 
It is the full concept of debt consolidation, and now we hope you get the answer to the questions. You need a constant source of income and an in-depth study of the recent financial condition. You remember one thing that relies on such a method is only vital when you need them urgently; otherwise, you can follow some other ways, like creating a budget could be the right choice.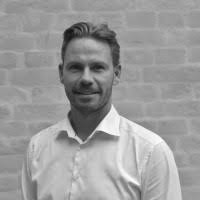 Olsen Breet is our in-house Financial Expert at EasyPolicyLoans, with more than a decade of writing for various finance companies in the UK. He has got this knack for turning even the trickiest money matters into something we can get our heads around. Before he started sharing his wisdom here, Olsen was playing with big numbers and advising on loans at a bank. He graduated from University of Glasgow, grabbing a finance degree before jumping into the deep end of the financial pool. Olsen's our go-to guy for making sense of market trends and is always ahead of the curve.