Whether you run a big company or small, rising expenses are always the trouble with you. If you have a start-up, it becomes a serious concern as you still have not reached a breakeven point. For any entrepreneur, the goal is to reach a profitable situation and to keep growing.
Printing, bookkeeping, recruitment, and inventory are some of the most significant expenses that every company faces. According to a study, 8 out of 10 small businesses shut down at the end of the first year due to uncontrolled business expenses.
While you focus on increasing sales, you need to reduce your expenses. You cannot measure your revenue by just measuring sales; you will have to compare it with outflows. Net worth is your real earnings. Despite incredibly useful sales, the net worth may be meagre.
High business expenses should raise the alarm bells. Here is how you can cut back on your business expenses.
Save on printing
Printing is not a cheap option at all although you cannot ignore it. Getting prints out every day quickly drain the ink cartridges that cost a small fortune. It may seem affordable, but it adds up quickly.
It invites another significant expenditure when your printer conks out. High printing cost should account for high operation cost. Use computers instead of papers. If you want to introduce a new policy or wish to communicate something to your staff, make sure that you use digital means like emails.
Pay your invoices on time
You may fight shy of paying your invoices early because of sluggish cash inflows. The fact is you can get discounts by paying your invoices first. Not to mention that great relationship with your supplier can also help you have some discounts.
However, you must have cash in hand to pay early. Here is how you can do it:
Get your invoices paid faster. Keep giving polite reminders to your customers. Be professional and offer discounts for speedy payments.
Reduce inventory level. Do not block your cash by buying over your need. Use software to manage your inventory effectively. In case you do not have enough money to invest in it, you should take out loans for bad credit with no guarantor.
Cash availability also ensures meeting expenses immediately without looking out for funding options.
Embrace the remote working culture
Nowadays, the software allows you to keep tabs on the performance of your employees, which has made remote working popular. Many entrepreneurs have different branches, and of course, it is not possible to monitor the performance of all employees at a time. Therefore, the software is the smart investment.
Taking advantage of the technology, allow your employees to work out of the house at least once a week. It will not only keep your employees happy, but you will also save a lot of money on electricity bills. This will boost the productivity of your employees too.
Use online resources
You can save money tremendously if you make the most of online resources. You can save time and money in communication with the help of Skype or video chats. Marketing is one of the intrinsic expenditures of a business, and it takes a large chunk out of your reservoir.
Use social media platforms like Facebook, Twitter and email marketing to promote your products and services. Apart from saving money, you will get a chance to target a large number of people.
Be smart with recruitment
Recruitment is expensive as well as time-consuming. Salary is one of the significant factors that restricts the flow of cash. Therefore, to keep your operating cost as much low as possible, you should hire interns. They bring fresh ideas and enthusiasm.
You can also hire freelancers. Thousands of freelancers, from writers to designers, are out there who work from their homes. You can get high-quality work by paying less than what you have been offering to your full-time employees.
However, it is not possible to eradicate the need for full-time employees. Hiring people can be tiring and frustrating, especially when you have to focus on your core activities. It is good to outsource recruitment. Outsourcing agencies are fast and save money.
Managing business expenses is not as easy as falling off a log, but it is not impossible too. If you follow the tips as mentioned above, you can smartly cut down on your business expenses. These tips are practical even if you have a start-up.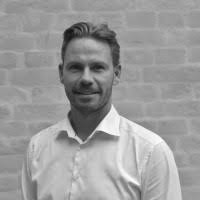 Olsen Breet is our in-house Financial Expert at EasyPolicyLoans, with more than a decade of writing for various finance companies in the UK. He has got this knack for turning even the trickiest money matters into something we can get our heads around. Before he started sharing his wisdom here, Olsen was playing with big numbers and advising on loans at a bank. He graduated from University of Glasgow, grabbing a finance degree before jumping into the deep end of the financial pool. Olsen's our go-to guy for making sense of market trends and is always ahead of the curve.