You will need to borrow when you are running out of money, and financial emergencies have popped up. Life can throw you a curveball at any moment, and unfortunately, emergencies never knock at your door before showing up.
Even though you have braced yourself, you will still likely face a cash shortfall. The lending industry has changed a lot so far.
Back in, you were not allowed to borrow money in case your credit report was not stellar, and most of the loans used to be backed by either collateral or guarantor.
A guarantor is a third party that solemnly promise that they would be obliged to make repayments in case the borrower commits a default.
Time has changed, and so has the lending procedure. Seeing the rise in demand for short-term loans due to the soaring cost of living, lenders decided to break traditional shackles, and one of the best examples to justify this statement is loans without guarantor. A loan without guarantor means a short-term loan you take out without the involvement of a guarantor.
Why was the concept of no guarantor loan introduced?
It means you can borrow money without a guarantor even if your credit rating is poor. Now the question is why the concept of "without guarantor" was introduced. There was a time when bad credit rating used to be considered negligence.
Lenders generally had an opinion about bad credit people that they would borrow with no intention to pay back. However, as time went by, it was discovered that some people would fall behind repayments because of unavoidable circumstances like being sick in the hospital.
Further, it was not that easy for borrowers to arrange a guarantor with a good credit rating. Of course, it is hard to convince someone to take on your liability when you slip up. You would not like to act as a guarantor for someone of your acquaintance, would you?
Understanding these barriers, direct lenders introduced the facility of borrowing money without a guarantor.
How easy is it to apply for loans without a guarantor?
Just because you do not need a guarantor, it does not mean that it is just putting in the application and get all funds directly in your account. You will have to prove that you can repay your debt.
If your lender suspects that you cannot afford to repay the money you are borrowing, they will turn down your application. You will have to turn in your income statement as it will help the lender decide how much money you need to meet all of your regular expenses.
If it shows that you have left enough money after meeting the regular expenses that you can use to repay debt, the lender will sign off on your application.
What are the features of loans without a guarantor?
Though some of the features vary from lender to lender depending on their policy, common features of no guarantor loans include:
You do not need to submit collateral, means they are short-term unsecured loans.
Your personal information, like contact details, and credit score will not be disclosed to anyone. It will be between you and your lender.
They are not time-consuming. You get the loan within the same day you put in your application.
You are eligible to apply for these loans despite a bad credit rating.
What are the circumstances you should apply for no guarantor loans?
A good rule of thumb says that you should apply for these loans when you need it. However, the following are some ideal situations when you can consider applying for such loans:
You need to have a vehicle repaired urgently.
Your laptop is not up and running and your work.
You have come up with an emergency.
You had better avoid taking out these loans if you are borrowing money to make ends meet. For instance, it is fine to take out a loan to pay utility bills if you have lost your job, but it is not suggested if you are doing it recurringly.
What are the alternatives of no guarantor loans?
If you are not able to apply for no guarantor loans due to any reasons, you should seek the following alternatives:
Bad credit loans will help you tide over during financial emergencies. These loans can help you increase your credit rating. As you will pay down the debt in instalments, it will improve your credibility.
The size of cash loans may not be as large as bad credit loans, thereby requiring you to pay off the entire debt in a lump sum. Some lenders also have a facility of offering these loans at your doorstep, especially for senior citizens and the disabled.
What are the benefits and drawbacks of no guarantor loans?
Here are the benefits of loans without guarantor:
You do need to secure a loan despite a bad credit rating, which means you do not have a fear of losing your valuable asset.
You can get money instantly in your account after the approval of your application.
Here are the drawbacks of these loans:
Interest rates will likely be higher. It is crucial to shop around before clinching a deal.
Some lenders may charge hidden fees that add up the loan cost.
It could be difficult to manage the loan to pay off in a lump sum.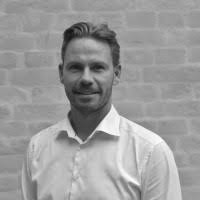 Olsen Breet is our in-house Financial Expert at EasyPolicyLoans, with more than a decade of writing for various finance companies in the UK. He has got this knack for turning even the trickiest money matters into something we can get our heads around. Before he started sharing his wisdom here, Olsen was playing with big numbers and advising on loans at a bank. He graduated from University of Glasgow, grabbing a finance degree before jumping into the deep end of the financial pool. Olsen's our go-to guy for making sense of market trends and is always ahead of the curve.