Many holiday deals are out there, but picking the best one that falls under your budget is a bit tough job. Winter holidays are generally cheaper than the summer holidays as it is off-season. You may not have to struggle a lot to get an affordable deal, yet you need to spend a considerable amount of time in researching options available around you.
Winters are coming, and you may be planning to rejuvenate yourself by organising a trip. When it comes to preparing a holiday package, you can either choose a pre-packaged deal or prepare a DIY deal. DIY packages will be an ideal option when you are looking to go to less-visited spots or a multi-stop holiday. However, packaged deals come with more protection.
It means you will get a refund when your flight has been cancelled for unexpected reasons like inclement weather, and there is no room to book you for another take-off slot. Before you grab a holiday package, make sure that you have followed the tips mentioned below.
Research to find a great bargain
You should have a couple of destinations on your mind in case the one you decide to go to falls beyond your budget. Although EasyMoney Loans for anyone are available in the market, you would not like to fund a holiday trip with them that you cannot afford.
As long as you need a small amount of money to fill the gap, it is an ideal option. Having different destinations on your list will help you compare the cost, for example, fares of flight, accommodation, activities, and the like. Make sure that you compare the price with your budget before finalising a destination.
Haggle with your travel agent
If you are looking to buy a travel package, you should try to haggle down the cost of your travel package. First off, you should do enough research to get all details about your holiday. Once you have found a holiday within your budget, call up a travel agent and try to get the same deal at a cheaper rate.
It is crucial to be ceremonious while discussing the prices. You cannot be rude and loud when you find the cost a bit higher than your estimation. Try to negotiate with your travel agent.
Remember that negotiation in total cost may seem to be a hefty discount, and there are minimal chances for bringing around the agent. Still, you can succeed if you negotiate the cost per person. Having a couple of travel agents on your list will help compare the quotes they set. The other travel agent can likely beat the price.
Pick your time smartly
You can either book a pre-packaged holiday or book your travel independently. If you are booking flight and holiday accommodation separately, try to pick a time slot when you have to spend less money. For instance, to book a flight at affordable prices, you can see all fares on their websites. You can see how prices vary as the time slot changes.
However, do not forget to check what is included or what is not included. Further, you should try to use an indirect flight. You may think it is absurd to hang around the airport when you could be on the beach, but it is a good idea when you are feeling the pinch.
Wait for the sales to get additional discounts
Some travel companies run the sale offer periodically. To get a line on the sales offer, sign up to their newsletters to get notifications. This is the best way to avoid missing out a bargain. However, make sure that you have signed up with a dedicated email id. Try to sign up to all travel companies because you never know which can offer the best holiday package deals.
Getting an affordable deal is not that difficult. You need to do little research before jumping on any deal. However, there are several other ways to save money, for instance, avoid unnecessary frills, do not bulk your luggage, take your food, and carry your plastic bags, and the like.
You will be surprised to know people fall short of their budget due to such expenses and end up taking out fast loans with no guarantor to fill the gap. Make sure that you are not tying yourself with these expenses while booking a winter holiday package.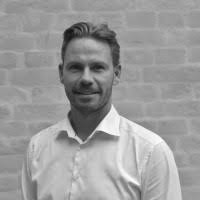 Olsen Breet is our in-house Financial Expert at EasyPolicyLoans, with more than a decade of writing for various finance companies in the UK. He has got this knack for turning even the trickiest money matters into something we can get our heads around. Before he started sharing his wisdom here, Olsen was playing with big numbers and advising on loans at a bank. He graduated from University of Glasgow, grabbing a finance degree before jumping into the deep end of the financial pool. Olsen's our go-to guy for making sense of market trends and is always ahead of the curve.