Attaining financial stability is something many just dream to achieve one day because of the endless struggle that they face throughout. The load of expenses that one has to deal with often becomes too overwhelming and can even affect their overall financial stability. Well, a person becomes prone to mistakes when they adopt a quixotic approach towards their finance.
People end up making several mistakes from small to big that not only pull them miles apart from their goals and have a drastic impact on their overall finance. You need to take things sensibly things and work on the problems in front of you.
Here, we have prepared a list of useful steps or precautions that can help you stay financially afloat. So, let us get started.
Learn the trick of budgeting
Now, you will find endless blogs and online content, highlighting the importance of budgeting. Even people creating the budget end up making struggling financially. The reason behind this is the lack or failure of following the budget strictly.
It is imperative to understand that creating a budget is not the only thing that can help you to take control of your finance. The main thing will be to following it and choosing the budget that suits you. Having and adopting the lifestyle as per the budget will provide numerous ways such as:
Getting clear idea of money going in and out
Boost more savings
Help in sticking to the financial goals
Make it easy to keep finance organised
Set realistic goals
It is said that not having goals in life is not worth living at all. Every person should have a goal that can take them above where they are standing right now. It could be anything related to finance, fitness, career or any other. Also, taking financial assistance would be not wrong if a particular situation comes. For instance, if you become jobless and need funds, go with non guarantor loans that you can get urgently.
Thus, if you have a financial goal in life, then chase it with full efforts and dedication. At the same time, one must choose their goals wisely and smartly that can help in their betterment. Setting goals that you cannot achieve might do more wrong because you will ultimately be chasing something that is not possible to complete.
Manage expenses smartly
Nowadays, when the consumerism is at its peak, people are indulged with numerous costs from essential to random ones that keep coming. To attain financial stability in life, you must learn to manage the expenses. It is not easy to do when you are already struggling or have adapted a paycheck to paycheck lifestyle.
It is essential to track your expenses and see the pitfalls that have been draining up your money. Here are specific vital tips that can help you in managing your costs:
Keep a weekly check of your expenses
Avoid doing impulse shopping
Keep your debt in the balance
Get rid of your discretionary expenses
Don't procrastinate with bills
In the middle of the month, if you come across any random costs and don't have enough money, then approach a lender who offers fast loans with no guarantor.
Don't spend everything on the house purchase
Everyone wants to buy a home because nothing feels more accomplished than living under your own. You would have been saved for a long time to fulfil your dream or would be thinking of applying for a mortgage. Well, whatever you choose the option, you mustn't go overboard.
Buying a home would probably be the most significant investment of your life, but spending all the money or applying for a big loan might not be the right choice. Before making any decision, know your affordability and your creditworthiness.
It is necessary to that realise that when it comes to financing, taking things too far or stretching too much is not always going to help in getting a good positive outcome. Learn to analyse the situation before making any decision of life.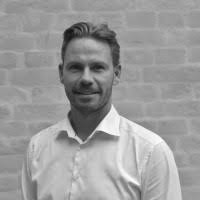 Olsen Breet is our in-house Financial Expert at EasyPolicyLoans, with more than a decade of writing for various finance companies in the UK. He has got this knack for turning even the trickiest money matters into something we can get our heads around. Before he started sharing his wisdom here, Olsen was playing with big numbers and advising on loans at a bank. He graduated from University of Glasgow, grabbing a finance degree before jumping into the deep end of the financial pool. Olsen's our go-to guy for making sense of market trends and is always ahead of the curve.