You must have prepared your finances before you planned your baby, from daycare expenses to medical bills. Since your baby has come now, you will have to reboot your finances once again. Raising a child is not cheap at all in the UK.
As your child grows, your expenses also grow. As your baby comes, a new phase of your life begins. Although this is exciting, it brings a financial burden. If you have not prepared to meet all these expenses, you will get off track and soon end up struggling with making ends meet.
Even though you have a significant amount of income or you do not need to worry about finances, it is always better to take action early. Uncertainties are still there, and you will likely end up being running out of money. Here is how you can reboot your finances after you have had your baby.
Look over your budget again.
A pre-baby budget will no longer help you make ends meet. Your needs when your baby was due were different from those after you have had your baby. Before your baby came to the world, you had an estimation of expenses like daycare, food, clothes, and the like. Now you know the actual money you will be spending on such costs. This is why your first step is to re-examine your budget to see if it can meet all of your needs.
Check your bank statement to see how much money is going out. Make sure that you have a clear idea of how much money you are spending on daycare, nappies, rent, food, utilities, and mortgage repayments. Even if your outgoings are lower than your incomings, you should try to cut back on your expenses.
For instance, buying new clothes for your baby, you can think of getting hand-me-down from your relatives or friends or saving money on nappies; you can buy in bulk from thrifty stores. Your budget is healthy as long as you can meet all of your expenses.
Create baby savings
Now your baby has come to your family, so you will have to think about their future. Of course, you will try to provide a better future for your baby, and for that, you will have started making an effort today. Open a savings account and transfer a proportion of your income to that account every month.
You should not be able to access those funds because they aim at meeting the expenses of your child only. You will have to cut back on your spending to bump up your baby savings.
However, your saving goal should not be compromising with debt repayments. If you have taken on easy money loans, make sure that you are not facing difficulty paying them off due to building saving for your child's future expenses.
Whittle down daycare expenses
If both you and your partner go back to work, you will need to think about daycare choices for your baby. You can send your child to either a daycare center or a childminder, or you can think of hiring a nanny. You can choose any of the options depending on your financial condition. There are various ways to save on childcare:
If you have your child looked after by an approved daycare provider, you can get a tax free top-up worth £500 from the government for each quarter. However, you will have to meet the eligibility criteria.
You can cut the cost by referring a childcare provider to your relative or friend.
If your employer provides young parents to work in flexible hours, do not miss this chance. You can save a lot of money by spending time with your child at home.
If you want to meet all of your expenses after you have had a baby, you will have to follow the points mentioned above. However, there are a lot of things to do apart from it; for instance, you will have to cut food costs, make extra income, spend only on essential items, and reduce household bills. However, it does not mean that you will not likely face monetary problems. If so, you can take out no guarantor loans provided you can pay it off.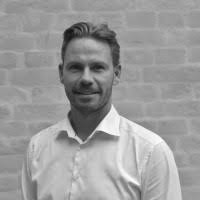 Olsen Breet is our in-house Financial Expert at EasyPolicyLoans, with more than a decade of writing for various finance companies in the UK. He has got this knack for turning even the trickiest money matters into something we can get our heads around. Before he started sharing his wisdom here, Olsen was playing with big numbers and advising on loans at a bank. He graduated from University of Glasgow, grabbing a finance degree before jumping into the deep end of the financial pool. Olsen's our go-to guy for making sense of market trends and is always ahead of the curve.