In the era of the pandemic, several people have lost their jobs and are out of employment. Businesses were impacted worldwide, and economies faced hard times as well. In the middle of such a crisis, it is obviously challenging to find new employment opportunities for anyone.
Still, it does not do away with the need to pay utility bills and necessary expenses, which is hard to do without any source of income. Whether one has to make mortgage payments, repay a home loan or car loan or pay education fee for their kids, they might be left with few other options to explore except looking for affordable loans to meet their needs.
On the other hand, credit scores have also taken a hit for most people due to poor debt management arising out of lack of income and financial crunch situation. With a poor credit score, it becomes doubly difficult to find a loan worth anything and at an affordable rate of interest. Not every loan is available easily at reasonable interest rates.
Here we will discuss some bad credit loans available in the UK that might fit different individual requirements.
Personal loans:
These loans do not require you to use an existing asset or property as security for the loan. On the downside, you will be left with few options in terms of lenders with poor credit ratings, and interest rates can be higher than usual to take that extra amount of risk. This is because lenders consider borrowers with poor credit scores more of a liability and at greater risk of defaulting on their payments.
Guarantor loans:
These loans require your loan to be guaranteed by an acquaintance. The guarantor is usually a relative or friend who is then liable to repay your loan if you should default. These loans generally have higher rates of approval because of the assurance of a guarantor. It is essential, however, for the guarantor to have a good credit score and a good credit history to qualify for the role of a guarantor.
Secured loans:
As the name suggests, these loans require you to secure the loan against an asset that could be your home as well. This is the perfect choice of loans for homeowners who are facing financial issues. If you should fail to repay the loan, the lender can repossess your home to recover their dues. It offers you the benefit of some of the best interest rates and fee structure, but the only significant risk is putting your home on the line, which you could lose for failing to repay the loan on time.
Peer to peer loans:
These loans are sought through an online platform by borrowers who are unable to borrow from a traditional lender. Individuals can contribute to these peer to peer loans. Still, they come with their own advantages and disadvantages, which you might want to look into closely before opting for this rather unconventional choice.
In short, you still need a good credit rating and good credit history to get affordable rates on these kinds of loans. With a poor credit history, though you can always find options, you might have to pay higher interest rates and also may have to pay a fee. Also, you can only borrow upto £35,000 with the help of peer to peer loans.
Look for consolidation loans:
Suppose your credit scores are badly affected by a bad credit history of defaulting on your loan repayments; then its best first to try and fix your credit score instead of letting it become unsustainable. It is left to its own devices, your credit score might become a thorn in your side, and you might be left with no options but to look for very bad credit loans with no guarantor and no broker that would further wreck your finances.
The smart way out is to go for a consolidation loan to repay all your existing loans. Suppose you can satisfy the lender of your creditworthiness despite a poor credit score and credit history, which is a bit tricky. In that case, you can land a fair offer for consolidation loans at affordable rates of interest.
On the brighter side, lenders know very well that someone with loan repayment issues would look for consolidation loans and tend to accommodate your needs well. If you have not been lax in repaying any bills and dues, not just loans, then you have a good chance of getting a consolidation loan to repay all your debts.
Conclusion:
Having a bad credit score may not be the worst thing that could happen to you financially, but how you manage, matters a lot. You need to find a way to repay your loans and fulfill your obligations in a way that also helps improve your credit score. So, as they say, there is no shortcut to success, but you just might find a little help along the way if you use the information shared here, and you might find your debt-free destination a little closer than you imagine.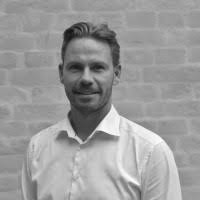 Olsen Breet is our in-house Financial Expert at EasyPolicyLoans, with more than a decade of writing for various finance companies in the UK. He has got this knack for turning even the trickiest money matters into something we can get our heads around. Before he started sharing his wisdom here, Olsen was playing with big numbers and advising on loans at a bank. He graduated from University of Glasgow, grabbing a finance degree before jumping into the deep end of the financial pool. Olsen's our go-to guy for making sense of market trends and is always ahead of the curve.