Financial fear becomes a reality, especially as a student studying at a university or college. Moreover, most students don't live with their relatives. Instead, they live with flatmates or roommates in hostels.
Therefore, students residing in a foreign land require to cover tuition, rent, studying material, etc. Besides this, a college or university is a welcoming culture for students to explore different events.
Moreover, students often receive large monetary sums as part of student loans. However, unscrupulous spending habits lead to over-expenditure, defaults, and mismanagement of money. Thankfully, there are a few solutions that can help to resolve these common problems.
5 Most common student money mistakes and their solutions
●    Not budget
Most students succumb to the common error of not creating a monthly and yearly budget. As a result, they often tend to live beyond their means. Hence, such student often falls into a long term debt cycle.
It becomes more challenging for students on loan, as they require to pay immediately after their graduation, whenever they begin a job. The problem occurs due to luxuries like unaffordable gym memberships, night outs, frequent cab rides, etc.
Using a money tracking service provider can help students to understand the current monthly expenditures. Additionally, it would help to identify the unrequired expenditures. Additionally, students should start using a savings app.
By doing so, students would incorporate a portion of their transactions in their savings account and interest rate. Besides this, beginning at an early stage would help collect money and repay the student loan debt faster.
Also, budget creation apps can help to lower the current expenditures of service providers. The easiest method would include switching service providers for electricity, TV, broadband, etc., by comparing different costs and packages. It would help to sustain the budget and lower expenses.
●    No income
Students often have a lot of free time, even after completing assignments and preparing for exams. Unfortunately, most students fail to take a job in their spare time. As a result, they start earning after their graduation.
Meanwhile, working students are adding experience to their resume and a sustainable monthly income to their pockets. Therefore, they become more likely to fulfill their long-term financial goals.
Besides working a full-time job, students have different options of passive income. These include selling photos online, starting an online business, taking pets on a walk, etc. Moreover, pro-activeness is often appreciated by recruiters.
Therefore, showing any form of hustle on the resume would prove useful for employment and career advancements. Moreover, it makes it easier to improve the current credit report as it develops savings for making repayments for a student loan without fail.
Additionally, lenders would more than likely approve a student loan application for money borrowers with a monthly income. Also, if you require payday loans for the unemployed in the future, lenders would approve the request faster.
●    Unscrupulous debt and spending habit
Falling into a credit debt is disadvantageous due to any reason at any stage in life. However, students often become more vulnerable to credit debt because they receive a credit card and access a bank account.
Unfortunately, students tend to overspend their bank balance and land in an overdraft. Similarly, unscrupulous credit card expenditures lead to an unavoidable debt cycle. Moreover, debt directly impacts the credit score of students.
The credit score can shape the future of graduates in many different ways. For example, it could lead to loss of job opportunities, provide high-interest loans, stray away from reputed lenders, disapprove loans for business, etc.
In addition to these drawbacks, you may not come out of debt in the long term. The primary reasons would include a fixed monthly income, recurring household expenditures, and high interests charged by lenders. The credit score is under the direct supervision of three government agencies.
●    Avoiding financial support
Another common mistake made by students is avoiding financial support. Even if students stick to the monthly stationery, tuition fees, utilities, food, and rent, the expenditures become difficult to pay.
Students should take advantage of a Tuition Fee Loan to cover university fees and a Maintenance Loan for covering the cost of living. Last year, the maximum amount of Tuition Fee Loan and Maintenance Loan was £9,250 and £10,539, respectively.
However, students suffering from a disability or challenging circumstance, have a child, low income, etc., can avail additional money. Universities even offer scholarships or bursaries to students that fulfill the eligibility criteria. Therefore, students don't require to cover fees.
Moreover, students have to clear certain criteria before repaying a loan, even after joining the first job. The monthly income should cross a certain bar before making the first repayment. Additionally, students can improve their credit scores by making continuous repayments.
Besides this, students often forget to check for discounts while making purchases. It could significantly alter their monthly expenditures and savings. Therefore, students should take advantage of the opportunity until their graduation.
Students often avoid creating emergency funds because their requirements are comparatively lower than working adults. However, this is a blunder, as students can often face a monetary problem if they want to pursue higher studies, make a student loan repayment, etc.
Moreover, students can come across unforeseen circumstances like accidents, breaking of gadgets, etc. Additionally, students might often become interested in making financial growth but lag required funds and borrowing options.
Therefore, emergency funds are a necessity for students and adults but serve different purposes. Keeping such sums in a savings account helps to avail additional interest. So, the yearly savings constantly increase, and graduates can continue to increase the funds. Students might require loan in 15 minutes in the UK to clear a portion of their debt if they don't have emergency funds.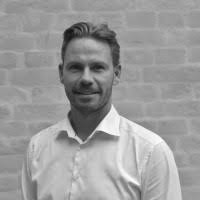 Olsen Breet is our in-house Financial Expert at EasyPolicyLoans, with more than a decade of writing for various finance companies in the UK. He has got this knack for turning even the trickiest money matters into something we can get our heads around. Before he started sharing his wisdom here, Olsen was playing with big numbers and advising on loans at a bank. He graduated from University of Glasgow, grabbing a finance degree before jumping into the deep end of the financial pool. Olsen's our go-to guy for making sense of market trends and is always ahead of the curve.