As we march towards the future, sustainability has become a keyword for us to define transformation in every area of human activity. Finance is no exception to the same, and the futuristic vision of money and finance is also inspired by green ideas more than ever before.
Banking goes the 'green' way
To 'go green' is no more a fancy term, but the need of the hour and e3bank is bringing it to life with its eco-friendly banking practices. It is the first green bank on the US east coast planned to be operated in a sustainable building, and all business activities are carried out in a paperless way.
Several digital tools and banking initiatives claim to be sustainable, but in reality, they use up large chunks of paper for flyers, invoices, and statements. This is done away entirely by e3bank and is meant to reduce banking's environmental footprint and create a sustainable economy.
Several other things make this initiative sustainable. Apart from regular offerings like loans for the unemployed, they also offer specialized loan products at attractive rates to encourage investment in sustainable technologies and practices. A part of investments made with the bank is also invested further in sustainable initiatives to create a green investment and growth cycle that leads to a sustainable future.
SaaS-based cloud banking for rural areas
Cantilan bank uses cutting-edge cloud-based technology to help financial services reach the poorest of the poor in remote rural areas of the Philippines. SaaS stands for Software-as-a-Service concept that offers consumers the ability to utilize software as a cloud-based service as per their specified requirements. This does away with the need to host the software locally, and with minimal use of physical resources, software functionalities can be implemented via the cloud.
The project was partnered and financed by the Asian Development Bank (ADB) with a $150,000 grant. Oradian helped with the implementation of the cloud-based banking system as a cloud service provider.
With enhanced accessibility, efficiency,0 and speed, this cloud-based banking operations offer integrated banking services to the remotest regions. Users can access and use all the banking features and services right from their mobile phones, offering incredible ease of use where technological resources are scarce otherwise.
This initiative stands out as an excellent example of making optimal use of technology in a sustainable manner to enhance economic efficiency and outreach of financial services in resource-starved remote regions. Economic and social development of the underprivileged is another aspect of being sustainable to create some remote semblance of societal equity between the resource-rich and the poor.
Crowdfunding platform to fund and support small farms
Steward is an innovative crowdfunding platform aimed at helping small farmers and farming communities to survive in the face of industrial-sized farming competitors. Here individual investors can invest in small, regenerative farms and support sustainable agriculture, which finds it hard to access anything apart from government or institutional-level funding programs.
The problem with these funding programs is the lack of flexibility in their policies and approach to accommodate the needs of smaller and sustainable farms. To fill the funding gap, this platform lets big and small investors alike put their money in sustainable farming, beginning with as small a contribution as $100 for specific farms.
This is another excellent example of implementing, technology and ideas were most needed to enhance economic productivity and support sustainability.
Sustainability-focused online fashion marketplace
Two well-known fashion brands Madewell and thredUP, have created a fashion-forward sustainable digital fashion marketplace nicknamed as the Madewell Archive. The initiative aims to promote second-hand options and eco-conscious choices for vintage shoppers who care about their purchases being sustainable apart from being affordable and stylish.
Here one can find the perfect balance among these ideas that are often seen as disparate and more or less disconnected. For instance, the jeans are hand-picked, washed and refurbished as part of the carefully curated collection. Buying today is not just an exercise in spending or looking for style and comfort, but is also a choice, no matter how small, that leaves a micro footprint to accumulate for or against sustainability.
These kinds of novel initiatives help people cut down on their eco-footprints and find joy in contributing to creating a more sustainable world. With rising prices of contemporary fashion products, one could well end up looking for a loan without a guarantor in the UK with some unmindful purchases. These types of initiatives also go easy on the buyer's pocket and help them stay afloat without hurting their finances in these challenging times.
Conclusion:
Sustainability has become a catchphrase for everyone these days. Money and financial matters can also not be left untouched by sustainability-driven initiatives in this day and age. Here we have discussed a few of these initiatives shaping the future of finance and helping make the world more sustainable for future generations to come.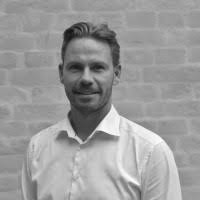 Olsen Breet is our in-house Financial Expert at EasyPolicyLoans, with more than a decade of writing for various finance companies in the UK. He has got this knack for turning even the trickiest money matters into something we can get our heads around. Before he started sharing his wisdom here, Olsen was playing with big numbers and advising on loans at a bank. He graduated from University of Glasgow, grabbing a finance degree before jumping into the deep end of the financial pool. Olsen's our go-to guy for making sense of market trends and is always ahead of the curve.