There is no dearth of financial tools and apps available for users with every kind of need. Still, youngsters often feel disconnected, and there is a sense of lack of accessibility towards finance. This prevents youngsters from making the best use of available resources to shape their financial lives better.
To bridge this gap in terms of accessibility, several initiatives and campaigns are launched by financial institutions, governments as well as businesses. These efforts are intended to make financial ideas, practices, and concepts more easily understandable and accessible to the younger generation.
'Walrus' offers banking solutions for teenagers
Designed to meet teens' finance management needs, the banking platform offered by Walrus helps them manage their own money and become financially aware and responsible. With Walrus, teens can keep track of their expenses and savings, make purchases and learn how to make judicious choices to save more money, and take their first step towards financial planning.
This does not need them to depend on parents to manage their money and make their financial choices. It brings a sense of freedom and the growing sense of responsibility for their money that works well for teens and makes them act smarter.
This is a great way to help teens learn more about their financial habits and what they need to do. The first principle of financial education is that it's good to begin at any age, but the earlier, the better because it lays a better foundation to build upon.
NextGenVest offers platform to help students in debt
NextGenVest developed this platform to help students deal with their debt-related issues more smartly. Called the College Money Mentor, this app aims to help students resolve financial problems better with financial advice over text messages. It offers advice and information on scholarship opportunities to help students find resources where needed and perform better at their studies.
The innovative app also offers information on loan acquisition for students and ways to manage debt woes. In the United States, student debts have become a significant concern, and all kinds of help are welcome. This initiative is a step in the right direction, and though it might be difficult to find loans for everyone in the student community, it is still not that hard to get.
However, repaying student loans often becomes an issue, and they might need a bit of guidance and support to find a way out of it. This is where initiatives like these works as a much-needed intervention. This might be the reason why NextGenVest is also offering a financial literacy course through its online platform, where students teach students about financial management.
Bill Tracker App for College Teens
Teenagers have a lot on their hands to take care of, and finances might suffer as a result. To keep track of bills and monthly dues, this app offers a neat solution. Teens can fill in details of all the bills they need to pay every month and let the tracking app organize it all in one place.
It keeps the user updated on how much money is available and helps prioritize spending and bill payments. This is of great help in managing monthly expenses and being more responsible in money matters. Everything from student loans to cell phone bills can be managed in one place by this app, and efficient bill management reduces the chances of defaulting on credit score.
This would help prepare them to be financially aware and not look for long-term loans for bad credit after developing a habit of defaulting on their dues.
FinanceU Helps Students Fund Their Scholarship
To fulfill dreams of higher education in the absence of traditional scholarship options, the FinanceU app offers students the opportunity to fund their education through crowdfunding.
Finance has a community-based platform that allows a student to develop their scholarship page to showcase their skills, academic achievements, and work experience to potential donors.
To prevent any possible misuse of funds, they are directly routed to the university where a student aspires to study. What makes this platform unique is how it allows students to fund their scholarships and ensures donors that their money is only being put to the intended use.
Promoting higher education means promoting better opportunities, and this is why these Nobel initiatives are much appreciated for their insightful approach to solving real-world problems.
Conclusion:
Finance and youngsters might sound like two incompatible words, but here are a few ideas to bring them together like never before. For a teenager or young adult student to grow into a responsible, aware, and financially educated individual, it is the right time to begin working in that direction.
It takes time for people to realize that finance is about more than just numbers; it is about resources matching needs. However, young minds are more receptive and open to learning and experimenting with new ideas, and hence finance need not wait till much later.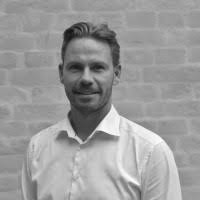 Olsen Breet is our in-house Financial Expert at EasyPolicyLoans, with more than a decade of writing for various finance companies in the UK. He has got this knack for turning even the trickiest money matters into something we can get our heads around. Before he started sharing his wisdom here, Olsen was playing with big numbers and advising on loans at a bank. He graduated from University of Glasgow, grabbing a finance degree before jumping into the deep end of the financial pool. Olsen's our go-to guy for making sense of market trends and is always ahead of the curve.