The UK is one of the happening places famous for its education system and travelling. Some of the renowned and eminent universities are located in and around the UK like Oxford University, London School of Business, and Cambridge University.
Considering the standard of living in the UK, student life can be massive on the pocket. It can cause a significant burden and stress on your financials.
Hence, considering the high standard of living, surviving in the UK as a student can be tasking. As a UK student, the following tips can help manage your finances well:
Setting a budget
For any financial start, budgeting is the foremost thing to do. Living and studying in an upscale place like the UK has both pros and cons attached to it.
The budget has to be set right as the necessities cost too much. Keep the following expenses in mind for setting a reasonable budget:
Renting out an apartment or opting for student accommodation, in either case, you have to add this expense in your budget.
Buying groceries is an essential expense of your living in the UK either you cook or opt for an in campus meal.
To have your accommodation or a rented one, there are some extra expenses attached to it like the bills, be it electricity, travel, food etc.
Going out with friends on lunches and dinners is mandatory during your student life. You should include an approximate amount to your monthly budget to avoid any chaos at the end.
Shopping preferences change from time to time depending upon the seasons, fashion trends, body size etc. Shopping budget should be allocated in the monthly budget as well.
A separate amount should be added as miscellaneous expenses in the monthly budget to cater to any unforeseen expense in the future.
Adding up all these expenses will give you an idea of your monthly budget and also will set a minimum amount required in a month. Once the budget is set, you can cut down or add a few expenses as per the situation demands.
Second handbooks
Avoid buying university textbooks as they are very much expensive. It is essential to be aware of the fact that not every textbook is essential to buy. One of the best options is to buy second-hand books from bookstores or online to save a massive amount of money.
Buying second-hand books help you get your education for less and with no loss of knowledge. Another benefit of buying second-hand books is that you can sell those books again once you are done with them.
Techno savvy
Technology has brought people closer and made the world a smaller place. Everything from food to travel to shopping to medical help is just a click away. Downloading applications in your phone is of great help in staying connected and keeping track of your interests.
These applications help you save a lot of money. Many applications offer discounts on clothes, food items, electronic items, makeup and many other things. Apart from these general applications, many universities have in house applications that offer discounts for both inside and outside the university premises.
Student voucher, the saviours
One of the benefits of being a student in the UK is that almost every place offers student discounts. Many universities and colleges considering the financial budget of students give a booklet of vouchers which offers different meal deals at affordable prices that can be redeemed within a stipulated period.
Part-time jobs
In the UK, working part-time is an integral part of the student culture. Many food joints, grocery stores, universities and many other places offer part-time jobs. Working part-time along with your studies will help you fulfil your monetary commitments and help you lead a comfortable life.
Student life in the UK – A Conclusion
Saving money plays a crucial role in striking a balance between your student and personal life. Leading a student living in the UK, many a time's can lead to a financial crunch.
In such cases, many banks and financial institutions provide loans in the UK within 15 minutes to students to cater to their daily needs and expenses. One of the outstanding facilities is instant cash transfers, and that is why they are called quick loans. This facility offers loans without guarantor and does not require any collateral as well.
There are specific terms and conditions attached to them, but they are a ray of hope for many international students in the UK. Following these small tips can help you save a fair amount of money and lessen the financial burden on your student life. Have an excellent academic and economic life ahead.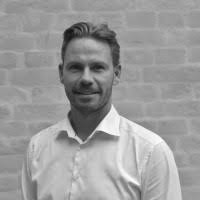 Olsen Breet is our in-house Financial Expert at EasyPolicyLoans, with more than a decade of writing for various finance companies in the UK. He has got this knack for turning even the trickiest money matters into something we can get our heads around. Before he started sharing his wisdom here, Olsen was playing with big numbers and advising on loans at a bank. He graduated from University of Glasgow, grabbing a finance degree before jumping into the deep end of the financial pool. Olsen's our go-to guy for making sense of market trends and is always ahead of the curve.