Are you planning to buy a long-term loan? Did you go through the professional consultation? Have you checked through popular and reputed lending helps? Have you done your homework on knowing the best lenders in the UK? Did you consult a financial expert to help you through this?
If you are planning to buy a long-term loan, you really need to know what benefits you may get by applying the same.
Here, in this article, you will get to know the significant benefits of getting a long-term loan. Let's get started.
Cash flow
A long-term loan can benefit you in many ways, and one of them is constant cash flow availability. When you deal with investors, you likely get a limited cash flow. For instance, the potential earnings or revenue may not be sufficient to help, and also, it is not a good idea to abstract the revenue.
Instead, think wisely and get the help of a long-term loan that is easy to help with the constant cash flow and unpredictable spending. It is quite convenient for any business, especially a small manufacturing business. This is why you need to consider long-term loans to back your needs and requirements.
When you plan for such loans, you need to know that long-term loans are basically loans with lower interest rates. It means you can easily bear the monthly instalments.
Whether you are looking for a long-term loan for property buying or any other business purpose, you will surely choose the right type of borrowing. Apart from this, you must associate with the ideal lending.
So, make sure you are conducting the proper research before selecting a trustworthy lender.
Lessens investor interference
It has been seen that many businesses face unnecessary discrepancies due to unmanaged or unruly cash statements. This not only encourages negative publicity but also can ruin your business mindset probably; you may not be able to generate ideas to grow your business. That is why a long-term legal loan option can be the ideal replacement for this.
Here, you do not need to waste your time on unnecessary investors' meetings and other deals. You need to borrow and start investing them in essential projects to benefit your business needs and requirements.
When you take the loan, you need to make sure that you pay the instalments on time and within the given tenure. This will enable you to get a good image in front of lenders. As a result, your credit score will automatically increase.
A good credit score can be helpful in many ways, such as you can get loans with low interest, offers, and discounts. Also, you may not need to go through huge and lengthy documentation procedures to get the loan.
Many lending organizations provide loans in the UK within 15 minutes. So, it is probably one of the best business decisions for you.
Financing any asset through lenders can help you in many ways. If you want to purchase a vehicle for business purposes, you do not want to buy it necessarily but take it on lease. That is why you can take the option of leases through lenders. It will help you to use the asset and get it renewed at the cost of the lender. But, here, you need to make sure you are paying the instalment on time. Lenders will not bear any delayed instalment. It is one of the types of long-term loans which most businesses acquire to ensure convenience,
Helps big dreams, projects
Long-term loans are ideal lending for people or entities that are planning big dreams or projects. It can help in several ways to fulfils all your goals, dreams, and projects. When you get the long-term loan, you know that it will stay for a longer time, which gives you the confidence to plan big dreams, and to some extent, it gets fulfilled, and though, which is quite good. Apart from this, make sure you read the terms and condition carefully to ensure no future disputes.
Low repayment instalments
Usually, the repayment amount or instalment amount is what you need to look for in a lender's loan offer. You can do it by checking your budget and analyze the future approaches before deciding. But, when you take a long-term loan, you do not have to worry about this. Because such lending comes with a low repayment amount means you do not have to pay a huge amount in the first place.
On the contrary, the tenure may increase, and you need to repay for a more extended period. But, this also does not take much effort, and when it is finished, you will not even know that.
Long-term loans usually come with huge loan amounts, which can help you invest in massive goals and make sure the goal is completed. Apart from this, the loan amount can be beneficial for several other expenses. It is unnecessary that you need to spend a lot of money on one project, but you can take care of the considerable expenses.
To Conclude
Whether you are taking long-term or short-term loans, you need to make sure three things such as the lender's background, terms and conditions, and the interest rates. You need to give an analytical approach to get the ideal deal.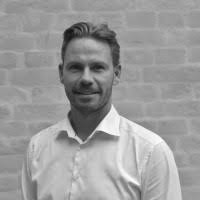 Olsen Breet is our in-house Financial Expert at EasyPolicyLoans, with more than a decade of writing for various finance companies in the UK. He has got this knack for turning even the trickiest money matters into something we can get our heads around. Before he started sharing his wisdom here, Olsen was playing with big numbers and advising on loans at a bank. He graduated from University of Glasgow, grabbing a finance degree before jumping into the deep end of the financial pool. Olsen's our go-to guy for making sense of market trends and is always ahead of the curve.