The rate of interest which is calculated every year on loan, mortgage or any other credit rather than monthly, is called the Annual Percentage Rate. Primarily, it is commonly known as APR in the UK. However, there are some instances where the lenders used to classify Simple APR and Effective APR.
The simple APR defines with a simple interest rate of a year while the effective APR is understood with the additional fee alongside the compound rate of interest per year.
Some lenders are strict to their norms, and they prefer to have fixed APR on any loan deal. These are mostly conventional lenders like banks where people with bad credit or no guarantor have to pay a higher interest rate than those having a good credit score.
These lending institutions may be right to their norms, but these are sometimes very tough for the borrowers to fulfil. They are already facing financial problems, and paying higher APR to get a loan would be tricky for them.
Therefore, most borrowers tend to approach direct lenders in the UK. They do so not only to get a lower APR but also the flexible one. In addition, they want the same thing whether they would like to have 15-minute loans from direct lenders or long-term loans.
Why would these lenders agree to offer lower APR, especially when you have a poor credit score or no guarantor to ensure timely repayments?  
It is a vital question to put up here. Now below, we will discuss the best possible answers.
Tips to convey lenders for nominal APR
We are recommending some suggestions to find out the answers to the question asked above. Here are these tips:
Keep the collateral ready
Show honesty in the borrowing limit
If not guarantor, arrange a co-signer
Prepare with full-time or part-time income proof
Try to ensure good financial performance recently
Now it is the time to explain these recommendations in detail.
The best way to convince the lender for the lower APR is to pledge COLLATERAL against the loan amount. When you apply for the loan, the lender wants the assurance of full and scheduled repayments. By providing an asset, the loan company is now convinced that if the borrower defaults, then they can take possession of that asset to compensate the missed repayments by the borrowers. Remember, the collateral must be equal to the borrowed amount.
When you are not in the condition to put any collateral against the loan, then another way to convince lender for less interest rate is, to be honest in BORROWING LIMIT. You should make sure that the amount that you are going to borrow should not be more than the actual limit. The lender may not be interested in your loan purpose, but you have to make the repayments later. Any late or no repayment can cause severely to your credit score. Thus, it would be best if you do not borrow more than your current financial requirement.
Sometimes, situations do occur when you have to borrow a slightly higher amount than your need (although it is very rare). Simultaneously, you find it very difficult to have the guarantee of a responsible person with a good credit score. In such a scenario, you have two ways to convey the lender.
First, you can arrange a CO-SIGNER, if possible, to get the reasonable APR. Even though the person would enjoy the same loan benefit with you, but you have to pay less interest rate than usual.
Second, you can apply for the loans without guarantor. Yes, this is perhaps the best option among the two. You may not be allowed to borrow a large amount, but you can quickly borrow funds based on your income status. Moreover, these loans are available online and can bring money to your bank account on the same day.
As we just mentioned above that the loan approval will be decided as per the income you are generated right now. Therefore, you should have the PROOF OF INCOME. It can be either of full-time or part-time, but at least, you should have its proof of the last seven months.
Last but not least; you have to make sure that your RECENT FINANCIAL PERFORMANCE should be up to the mark. You might have made mistakes, but now, you should make all the payments on time whether it is related to any loan repayment, credit card bill or utility bill. It will work with the lender, and the company does not hesitate to offer loans on lower APR.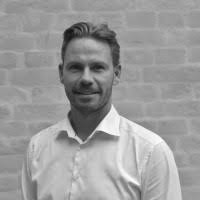 Olsen Breet is our in-house Financial Expert at EasyPolicyLoans, with more than a decade of writing for various finance companies in the UK. He has got this knack for turning even the trickiest money matters into something we can get our heads around. Before he started sharing his wisdom here, Olsen was playing with big numbers and advising on loans at a bank. He graduated from University of Glasgow, grabbing a finance degree before jumping into the deep end of the financial pool. Olsen's our go-to guy for making sense of market trends and is always ahead of the curve.