There are two common loan types in the financial market: long-term loans and short-term loans. If you are looking for a better comparison of these significant loans, you can get it more specified way in this article.
Loans have become one of the essential parts of our lives, right? Whatever our life goals, we most of the time rely on these lending helps. This is why it becomes necessary that we know everything about them. If you are planning to get lending help and confused with the same, this can clear your confusion.
The long-term loan or short-term loan has its benefits and drawbacks. You can choose any of them according to your preference. But, it is also vital that you know every bit of the respective loan types. Here are some of the explanations that can help you in the future.
All about long-term loan
The loan amount is yours.
When you apply for long-term loans, you do not have to give the details of the spending. For instance, the loan amount will solely be yours, and you can spend it anywhere you want. If you wish to invest it in your property buying, new car, or anything.
The whole amount belongs to you only. But, it is also necessary that you spend the amount wisely by foreseeing every upcoming situation. Make sure you thoroughly analyze and approach important factors before spending the amount on anything.
Another benefit of the long-term loan is that it rarely requires any collateral or security assets. This means you do not have to worry about offering any property in terms of jewelry house, or anything. This is why this is one of the safest loans.
Also, the long-term loan for bad credit is one of the major attractions of it. Many financial institutions provide long-term loans. Even you have a bad credit score.
Affordable interest rates
One of the difficulties that many loan seekers find is the high-interest rates. But, here in the long-term loans, you do not experience that. If you are dealing with an authorized and reputed financial institution in the UK, you will surely get low-interest rates on such type of lending. You can also conduct market research and then decide to take a loan with a particular interest rate.
Easy documentation process
Another best thing about a long-term loan is it does not take much time. Even if you are applying offline, you do not have to roam several times, cutting out your personal and professional commitments.
The process is usually a work of a few hours, and when you apply online, it even shrinks to 15 minutes loan process. So, if you are planning to take lending, consider long-term loans.
All about short-term loan
The short-term loans are mostly uncertain. For instance, these type of loans is quick as well as unsure for lenders and borrowers both. The loan needs to be repaid within a short period, and even you can get a unified notice to repay the loan. Apart from this, you will end up with great deals if you get the best loan associate.
These types of loans get quick approval and even quicker for the cash release. If you want to take a short-term loan, you will get the money instantly. This is the primary benefit of the short-term loan.
As these types of loans are primarily instant cash loans, you usually need to pay high-interest rates. This can be a cumbersome experience for you. So, if you don't want a high-interest short loan, you can consider an online direct lender that mostly comes with affordable interest rates on loans.
If you get a loan with low-interest rates, half of the problems get solved because your monthly premium gets deducted by a considerable amount which will not be heavy on your pocket.
The short-term loans come with almost no documentation. Besides, if you require an instant loan, the lender will not ask you anything, just identity proof. And the loan will be sanctioned then and there.
This is a kind of relaxation for seekers who are in desperate need of cash. This can be a great help for them. Apart from this, they will not even restrict the cash release for hours. You can get it within minutes. If you are applying through any online portal, then you will get it within a click.
This type of loan is mostly an unsecured loan for both the borrower and the lender. As the loan amount is short, you don't have to pay any collateral or security asset. This makes it an unsecured loan for lenders.
Simultaneously, the loan is quick and instant, the lender may pressurize you to get the repayment quickly, or even he/she can summon you if you fail to repay on time. So, think wisely, approach smartly, and take your practical and futuristic decision to get the best out of the deal.
To Conclude
As loans are a crucial part of our lives, we cannot deny that we need to make decisions carefully. The above points are integral to get the ideal deal. This is why you consider these points as a primary approach to go ahead in your loan process.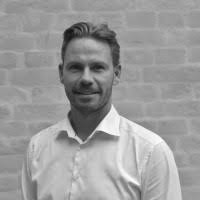 Olsen Breet is our in-house Financial Expert at EasyPolicyLoans, with more than a decade of writing for various finance companies in the UK. He has got this knack for turning even the trickiest money matters into something we can get our heads around. Before he started sharing his wisdom here, Olsen was playing with big numbers and advising on loans at a bank. He graduated from University of Glasgow, grabbing a finance degree before jumping into the deep end of the financial pool. Olsen's our go-to guy for making sense of market trends and is always ahead of the curve.